Why Capturing Sound on Location is Essential
The visuals are often the only thing people consider when making a film. The importance of sound in creating an immersive and interesting film is often overlooked. In fact, there are situations in which sound is more crucial than visuals. This blog will discuss the significance of sound in film and the importance of recording it on location.
Why Sound Is So Essential
Sound is often called the "invisible art" of filmmaking because of how easily it can be overlooked. However, good audio is absolutely necessary for an engaging and exciting viewing experience. The use of sound, whether it be the crunch of gravel underfoot, the buzz of a busy city, or the roar of an explosion, can transport viewers to another time and place and put them in the thick of the action.
The Influence of Sound
The use of sound in storytelling can do more than just set the mood; it can actually shape the narrative. Consider how the ticking of a clock can make a listener feel as though time is of the essence. Hearing a baby cry can bring on strong emotions of sympathy and sorrow. And the bang of a gun is often used to hint at or herald a major plot turn.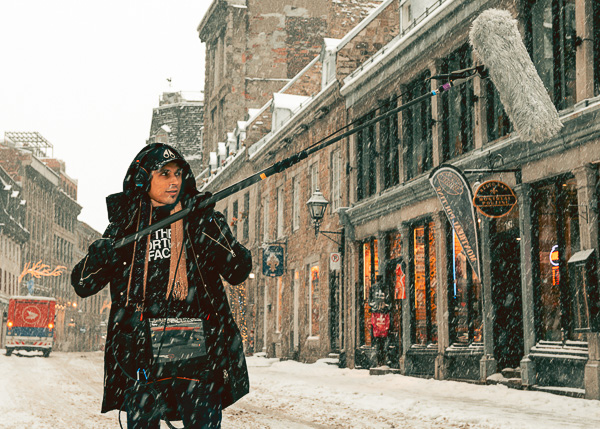 On the other hand, non-visual information can also be communicated through sound. A character's impending escape, for instance, might be signalled by the sound of a car engine revving up. When an individual hears their phone ring, it could be a sign that they are about to receive a crucial phone call. And the sound of a closed door can either mark the end of a conversation or the start of a new one.
Here at Films.Solutions, we know how crucial it is to have high-quality audio for your movie. To bring your ideas to life, our Sound department is committed to providing professional sound recording and mixing services. We have the experience and equipment necessary to record high-quality audio for your film, be it a feature, short, commercial, or documentary.
Why It's Crucial to Record Audio on Location
It is crucial for filmmakers to record sound on location because that is where they will get the most natural and immersive sound. When audio is captured in its natural environment, it also captures the noises and tones of the surrounding area. Anything from the rustle of leaves in the wind to the distant hum of traffic counts. The sum of these individual sounds is far superior to anything that could be recorded in a studio.
Filmmakers can create a more organic and realistic sound mix by recording sound on location. When capturing audio in the field, every component of the final mix is captured simultaneously in what is known as "real-time" recording. Because of this, the final sound mix will be more natural and fitting to the setting and narrative.
Tips for Recording Sound on Location
It can be difficult to record audio in the field, but it is possible with the right tools and techniques. Some suggestions for field recording:
Make the investment in a professional-grade microphone if you want to record audio that is both clear and detailed.
When recording audio outside, the wind can be a major distraction. A windscreen can reduce wind noise and preserve the clarity of your audio.
The ambient noise and background sounds of a given location should be taken into account when deciding where to hold the shoot. Stay away from places with lots of background noise, such as by a busy road or a construction site.
Always keep an ear on the recording's audio levels to make sure everything comes out crisp and clear. After the shoot is over is not the time to realize there were issues with the audio.
Take a few seconds of "room tone" before and after each take to record the ambiance of the recording space. This will aid in recording the surrounding noise and background sounds of the location, which can then be used to create a more authentic sounding final product.
OUR SOLUTIONS FOR SOUND RECORDING
It's not just dialogue that needs to be recorded naturally in the environment. Including realistic and immersive sound effects like footsteps, doors closing, and car engines starting is crucial. Birdsong, traffic noise, and other ambient sounds can give a scene a sense of realism and completeness.
Better post-production freedom is another benefit of recording audio on location. Sound editors and designers have more creative freedom when working with clean, high-quality audio recorded on set. Using sound effects and mixing techniques, they can add or remove sounds, change the volume, and make the environment feel more three-dimensional.
And sound in movies is more than just dialogue and sound effects. The emotional impact of a scene can be greatly amplified by the use of music and soundtracks, which can also become cultural icons in their own right. Consider the unforgettable tune from Jaws or the chilling music from The Shining. Without expert sound recording and mixing, these scores would not have become as iconic as the films they accompany.
The ability to record sound in its natural environment is crucial to making a film that is both technically proficient and emotionally engaging. Never discount the importance of sound, as it can significantly heighten a scene's emotional impact and enrich the film as a whole. So the next time you're on set, keep sound in mind and treat it with the respect it deserves.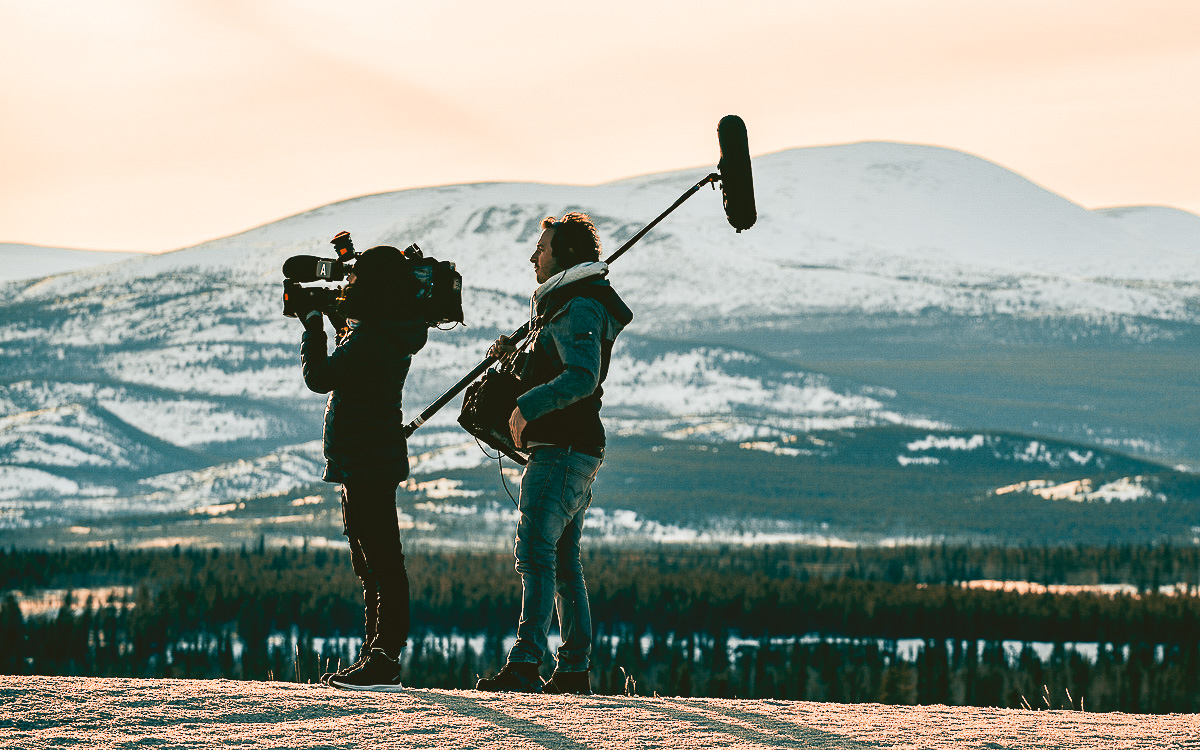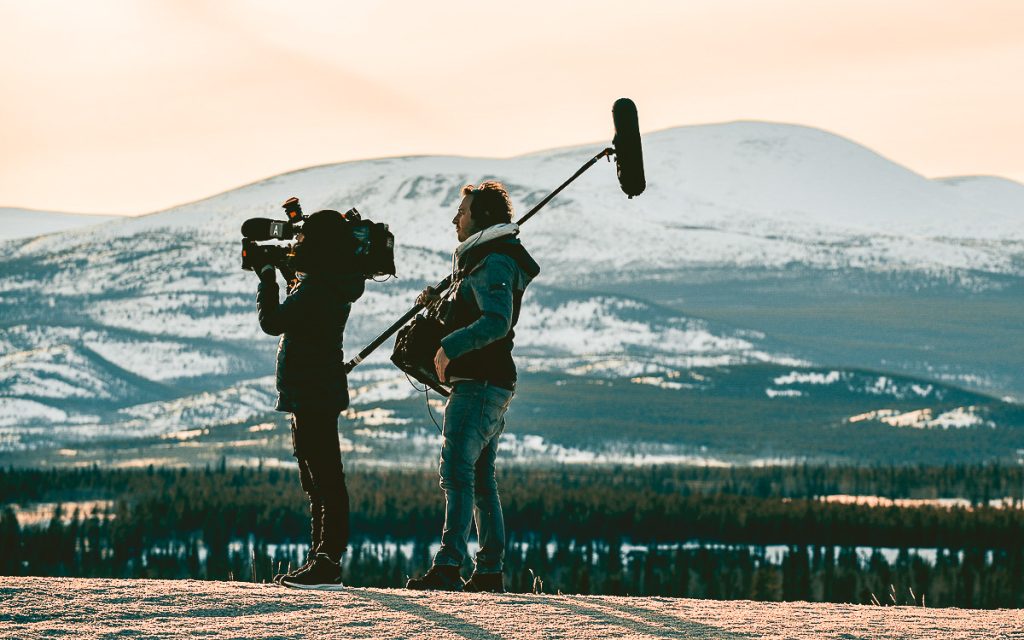 Films.Solutions understands the importance of sound in filmmaking, and we give it the utmost respect. We have a dedicated sound department that is equipped with the latest technology and experienced sound engineers. Our team is committed to capturing the highest quality sound on location to ensure that the final product meets and exceeds the expectations of our clients. We understand that sound is just as important as the visuals in telling a story and creating an immersive experience for the audience. That's why we work tirelessly to capture the best sound possible and provide post-production sound services to enhance the overall quality of the final product. With Films.Solutions, you can trust that your production's sound will be given the attention and respect it deserves.