Canada's Premier Filmmaking Crew
Canada's Premier Filmmaking Crew
Meet LexLux by Films.Solutions, our dedicated and talented Canadian filmmaking team. With a name that represents the law of the light, we are a group of expert filmmakers who have mastered the art of capturing stories through our lenses. Our professional film production crew specializes in feature film and documentary production, offering comprehensive Canadian film production services. With a deep understanding of Canada's diverse locations and a passion for high-quality filmmaking, LexLux by Films.Solutions is the perfect choice for your next project.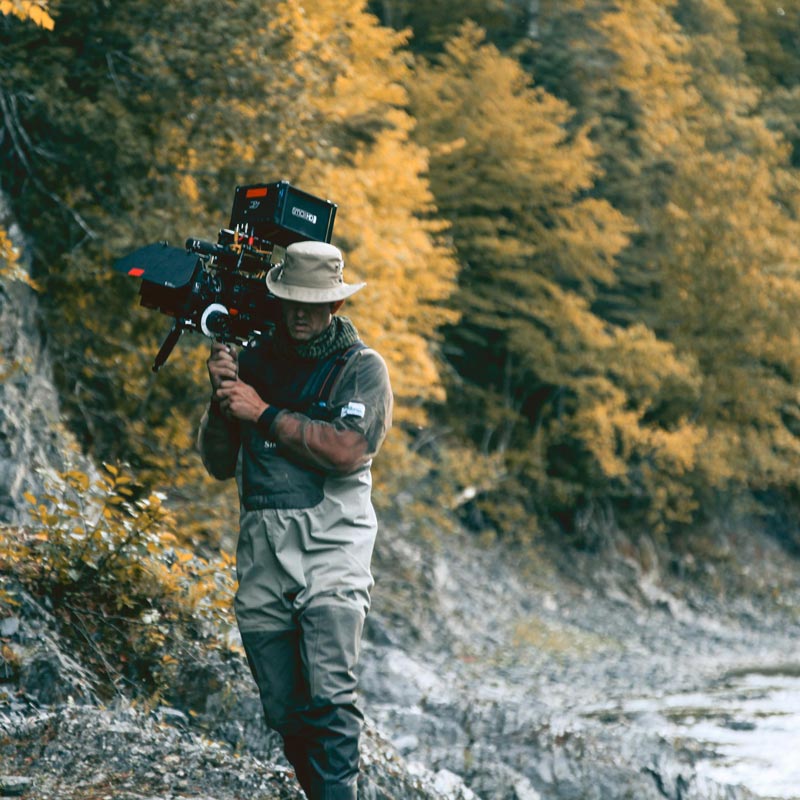 Exceptional Training and Expertise
A Local Crew with Unparalleled Knowledge and Experience
State-of-the-Art
Film Techniques and Equipment
Harnessing the Latest Technology for Exceptional Results
Efficient and Adaptable Film Production
Seamlessly Integrating with Your Director's vision
Complete Production Services
with Post-Production Expertise
Streamlined Workflow from Filming to Editing for a Seamless Creative Process
Exceptional Training and Expertise
At LexLux, our talented filmmaking crew consists of dedicated and versatile individuals, each possessing a unique set of skills and certifications, ensuring we can tackle any challenge while providing exceptional services. Our deep understanding of the physics of cinematography, combined with our continuous exploration of new techniques and learning from the past, makes us a valuable asset for an efficient production.
In addition to our film and camera expertise, our proficient crew members are not only Red Cross certified but also hold training in remote location rescue, allowing them to handle unforeseen situations with professionalism and ease. This knowledge equips us with the ability to ensure safety and security for both our team and the people we work with, even in the most remote and challenging environments.
Our team members possess various certifications that enable us to operate safely and effectively in diverse settings. Furthermore, our crew holds driving licenses for various types of vehicles, facilitating efficient transportation of crew and equipment.
We pride ourselves on being a filmmaking army, with extensive knowledge in filmmaking techniques, equipment, data management, and safe traveling. We are not afraid to push the limits in our creative work, but we do so with a safety-first mindset, knowing what to do if a problem arises. Safety and preparedness are always our top priorities, and our commitment to maintaining the highest standards of service ensures that every project we undertake is executed with the utmost care and expertise.
State-of-the-Art Film Techniques and Equipment
As a Canada-based film crew, The LexLux Team boasts experienced Canadian filmmakers whose expertise extends to the use of cutting-edge film equipment and techniques. Our team is proficient in a variety of cinematic approaches, such as Steadicam operation, night filming, and time-lapse cinematography, allowing us to capture breathtaking visuals and deliver a dynamic final product.
In addition to our creative skills, we understand the importance of data integrity and employ specialized data backup equipment to ensure your footage remains secure and well-organized throughout the production process. Our meticulous attention to detail and commitment to safeguarding your project's valuable assets set us apart from other film crews.
LexLux crew members by Films.Solutions are prepared for any weather conditions, always equipped with the appropriate clothing and gear for year-round filming in Canada's diverse climate. Our vast experience working in various environments across the country enables us to adapt quickly and efficiently to any challenges that may arise, ensuring a smooth and successful production process.
By choosing the LexLux Canada-based film crew, you're investing in a team of experienced Canadian filmmakers dedicated to bringing your creative vision to life while maintaining the highest standards of professionalism and technical expertise in every aspect of the production process.
Streamline Your Filmmaking Experience
Bring Only Your Director, We'll Handle the Rest
Choosing LexLux by Films.Solutions for your film production needs in Canada comes with a multitude of benefits, making the entire process simpler and more efficient. Forget the headaches of securing ATA Carnets, booking expensive flights, and handling excessive luggage on international trips. With our skilled and reliable local crew, you can focus on what matters most – bringing your creative vision to life. Trust LexLux to handle the rest, while you and your director enjoy a hassle-free filmmaking experience in Canada.
Efficient and Adaptable Film Production
The LexLux team, comprised of experienced Canadian filmmakers, has extensive experience traveling across the diverse landscapes of this vast country. Our in-depth knowledge of local terrain and conditions makes us an ideal choice for clients who require a well-versed, local crew for their productions. By choosing our team, you benefit from cost-effective solutions, as we eliminate the need to bring a full crew from outside the country, ultimately saving you time and resources.
Our highly skilled team members are adept at working closely with your director or independently, following a comprehensive shooting list to ensure every detail is captured to perfection. As a cohesive unit accustomed to working together, we maximize efficiency on set and deliver exceptional results tailored to your project's unique requirements.
With a keen eye for detail and a passion for storytelling, the LexLux team by Films.Solutions brings a level of professionalism and expertise that sets us apart in the Canadian film industry. Trust our talented crew to bring your creative vision to life, while navigating the challenges and opportunities that Canada's diverse filming locations offer.
Complete Production Services with Post-Production Expertise
Producers frequently trust LexLux by Films.Solutions to manage the entire filming side of their projects, thanks to our experience and autonomy. Our team's ability to consistently get the perfect shot has earned us a reputation for excellence. Although we do not offer post-production services, we have post-production specialists on our team who understand the needs of editors. This expertise allows us to set up an efficient production pipeline and data wrangling process, ensuring that when your post-production team receives the data, everything is well organized and ready for processing. By providing complete production services with post-production insight, we guarantee a seamless and high-quality experience for our clients.
LEXLUX.TEAM by Films.Solutions:
Your All-In-One Film Crew of Technicians,
DOP, Sound Experts, and More
In the breathtaking panoramas and boundless landscapes of the majestic North, our Canadian-based shooting team captures the essence of visual storytelling for TV series, documentaries, feature films, and location and studio shoots. With each meticulously crafted image, our shooting team captures a series of cinematic images, bringing your creative vision to life in great detail, in a variety of formats and settings.