Your Cinematic Vision, Powered by Our Premium Camera Kits Production Package - Now for Rent at Films.Solutions
Embark on your filmmaking journey with Films.Solutions, your new ally in providing comprehensive camera kit and lens rentals! We are thrilled to introduce our rental services, offering you top-tier, full camera kits and a diverse range of lenses, ensuring your vision translates flawlessly onto the screen. Not only do we promise the most competitive deals in the country, but we also assure that every piece of equipment is meticulously handled and maintained by our experienced crew members. Your cinematic creations deserve the best, and we're here to provide the tools to bring them to life. Explore our offerings and let Films.Solutions be the solution to your filming needs!
4X CODEX Compact Drive 1TB

6X 98Wh Goldmount Battery Kit

6X160Wh Goldmount Battery Kit

TILTA NUCLEUS M REMOTE FF

BRIGHT TANGERINE MISFIT 360 MATTEBOX KIT

TERADEK 1500 4K BOLT PRO (2:1) KIT

O'CONNOR 1030S Fluid Head Kit

AUDIO POUCH - LID ORGANIZER

SYNC CABLES - LID ORGANIZER

POWER CABLES - POUCH - ACCESSORIES
6X 135Wh Goldmount Battery Kit

Chrosiel MatteBox 3 stage

Atomos Connect ext recorder
SONY FX9
Documentary Package
6X 135Wh Goldmount Battery Kit

O'Connord 1040 Ultimate Tripod

Sony GMaster 2 24-70mm T2.8

Sony GMaster 2 70-200mm T2.8
SONY FX3
Documentary Package | B-Cam
Ronin RS2 Pro Combo (Raven Eye + AF Motor)
Your Creative Vision Unleashed with Our Comprehensive Equipment Access and Exclusive Rebates
Ensuring You Have the Tools to Create Unforgettable Narratives. While our inventory is vast, we understand that specific projects may require specialized equipment that we might not house. Worry not, for our robust relationships with major rental companies ensure that you will have access to every tool you need. Even more, our excellent rebates, forged from strong partnerships, are extended to you, ensuring cost-effectiveness alongside top-tier quality. Together, let's bring your cinematic dreams to life, equipped with the best the industry has to offer.
LAOWA Proteus Silver Flare Anamorphics x2
PL Mount
IRIX Spherical Primes FF
PL Mount
Lensbaby Movie Maker's Kit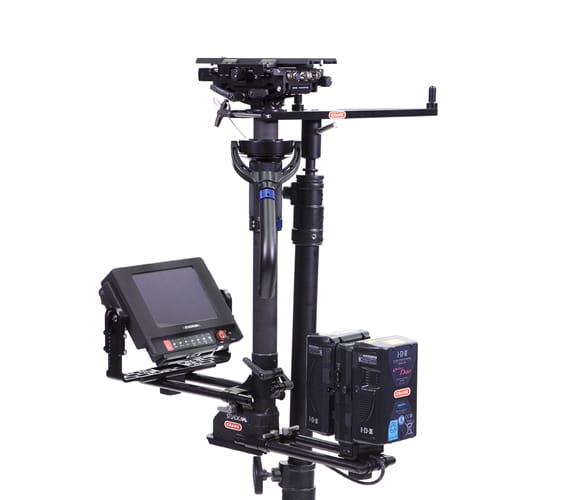 Elevate your production's value with the STEADICAM Archer 2, now equipped with the revolutionary Volt module for unrivaled stability and control. Available for rent at Films.Solutions, this setup promises to deliver the smoothest footage for filmmakers who demand precision and
More Info »
Archer 2 with Volt
SteadiCam