Sound Recordists and Sound Mixers
Our sound recordists, sound mixers and sound engineers is there to optimize the sound experience and ensure the quality of your project. The members of our team are trained and equipped for sound recording and sound mixing of film, TV Show, documentary, advertising and music production. Our sound specialists are able to recognize, analyze and understand all situations presented to them. Trained in the latest techniques and using high-end equipment for recordings such as sound recording and 5.1 or 7.1 mixing. Our sound department is entirely dedicated to the success of your production.
A PERFECT SOUND RECORDING
A Canadian team specialized in sound recording for your film productions, documentaries and advertising projects. Based in Montreal, we are available across Canada
Doing the sound recording on film, documentary or other projects, is the task dedicated to boom operators, soundman or sound assistants, the quality of audio recording is the task of all. Achieving quality sound recording in a film production is a complex operation requiring a great deal of knowledge and attention to detail, sound environments as well as knowledge of the equipment and its operation. All these factors change depending on the sound source or the environment in which the production is located, it is important to adapt quickly. Producing a quality recording during a shoot is an art. This requires unparalleled experience and technique. The Films.Solutions team excels in all the situations that your productions can bring us to collaborate with you.
This is your Sound.Solutions
Bring your project to the next level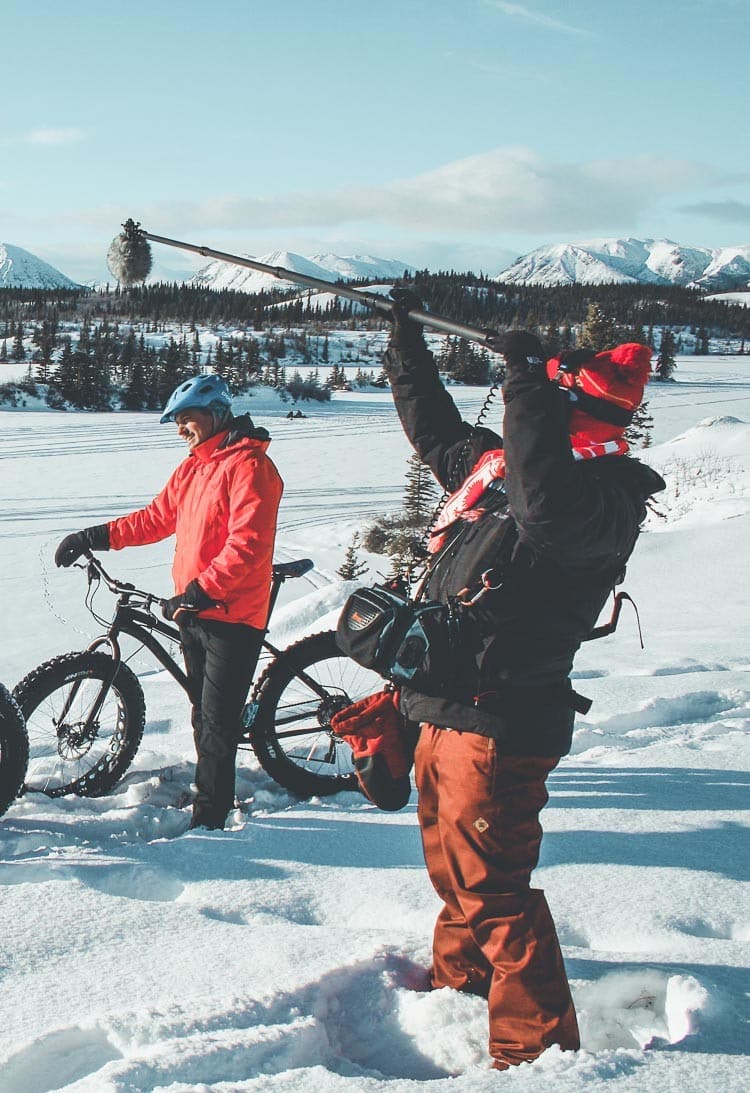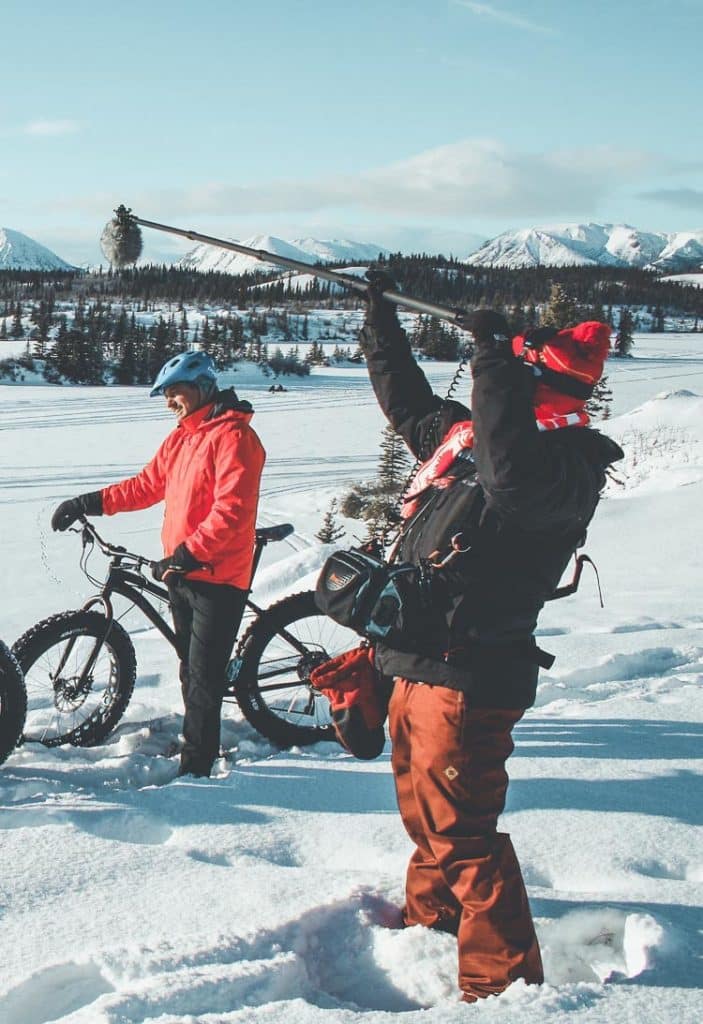 OPTIONS FOR SOUND RECORDING
Films.solutions has the reputation of providing a creative and dynamic environment. We have chosen to live our passion and always offer you a professional and dynamic production team.
Our high-end technical and equipment solutions are adapted to your budget with complete packages. After an analysis of your needs and the project presented, our experienced technicians will adjust our packages to the specificities of your production. Our goal is to respond effectively to all of the sound environments of filming locations and to anticipate any unexpected events that could occur.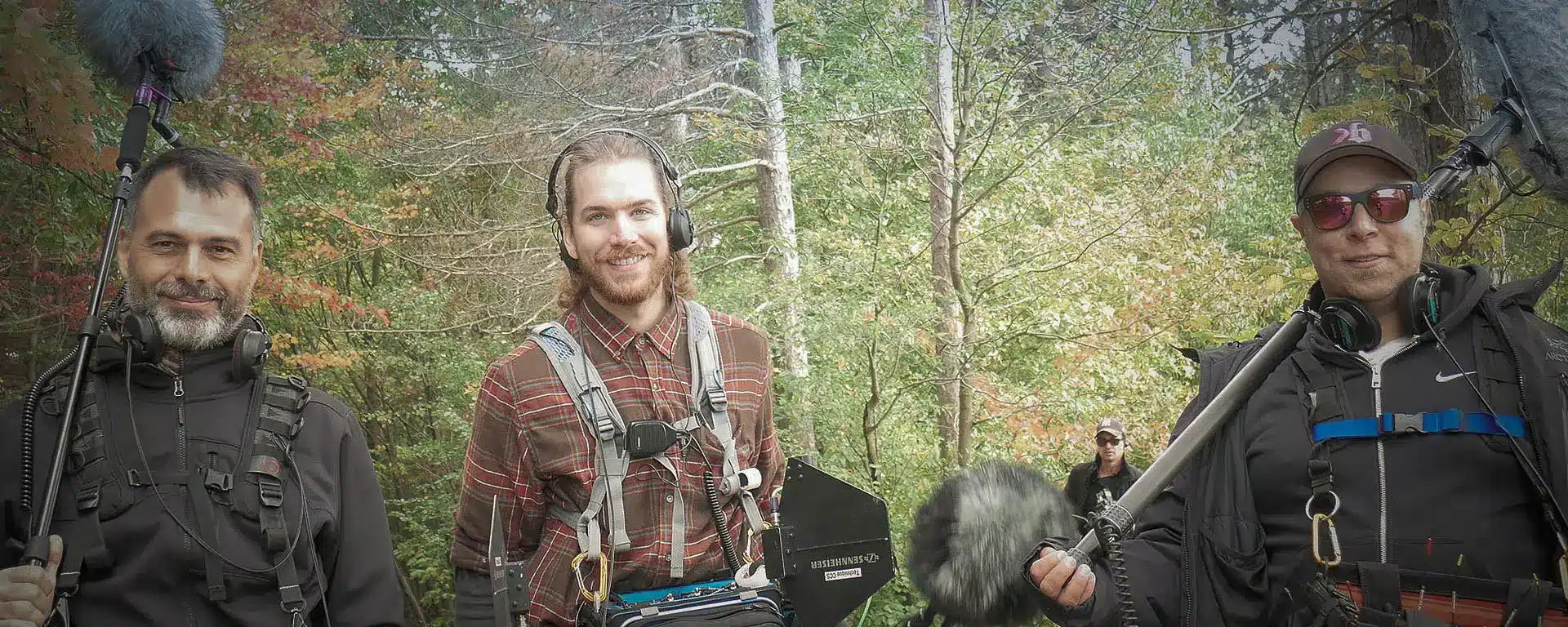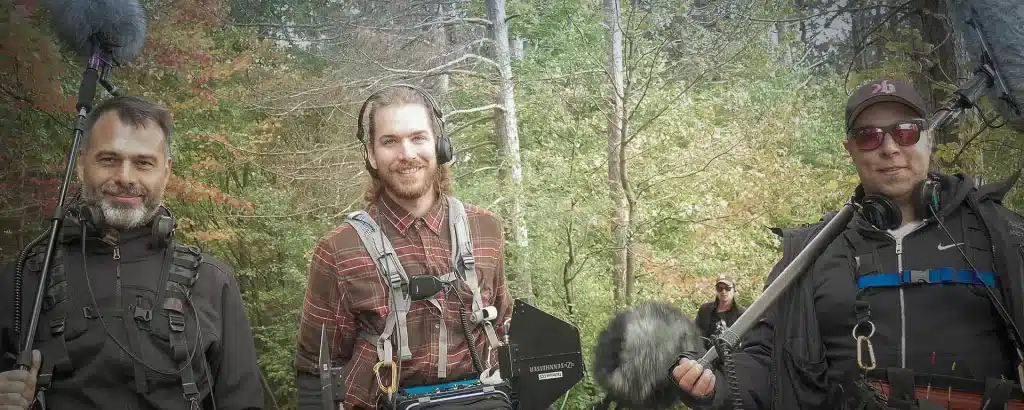 Sound recording, as well as film, documentary and television production, is above all a question of passion. The members of our sound team are no exception to this rule. Passionate about sound and often a musician at heart, the members of the Films.Solutions team have many years of sound production experience. Often considered perfectionists on film sets, they know what they're talking about. In addition to making sound, they are very often led to sound postproduction, and are well aware of the problems related to poor sound recording. A few more minutes on the set often mean hours and a lot of money saved in post-production.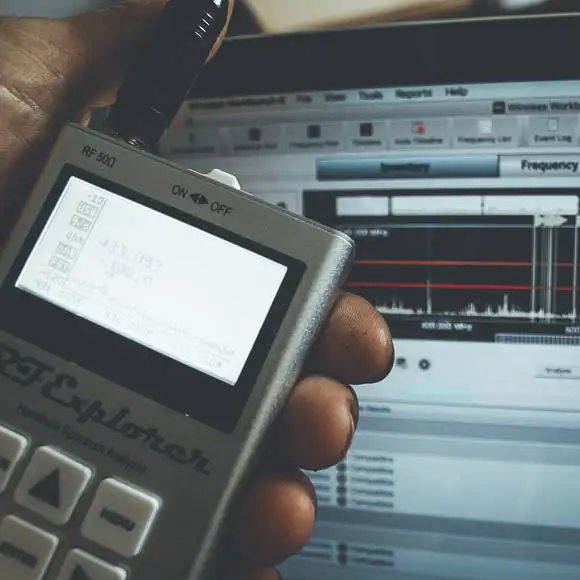 One of the big problems today for all soundman is the proliferation of electromagnetics waves. Communications towers and antennas, cellular, WIFI, LTE, 4G and 5G, all technologies must be taken into account during filming and what we do to avoid any problems in filming and avoid many inconveniences in postproduction.
For two consecutive years, the RTS (radio, Swiss television) has chosen the team of Films.Solutions to assist them in the production in Canada of one of their most watched shows
Recording sound may require only one sound recordist who for a TV Show, Documentary or advertising he is capable of performing the positions of recordist and boom operator simultaneously.
The Boom operator, who capture the sound with his boom microphone, and the sound mixer, who adjusts volume levels accurately.
In Features films, sound recording may requires to hide microphones in the scenery and on the actors to provide a more aesthetic touch to the picture, without compromising the sound.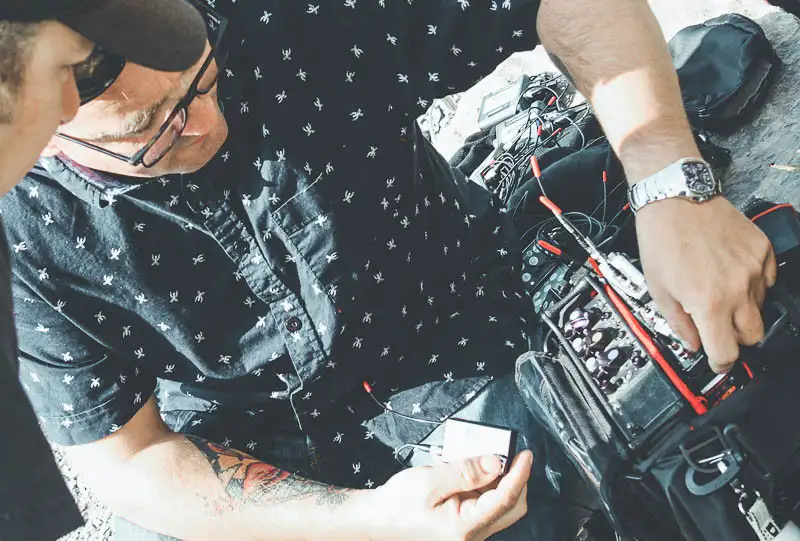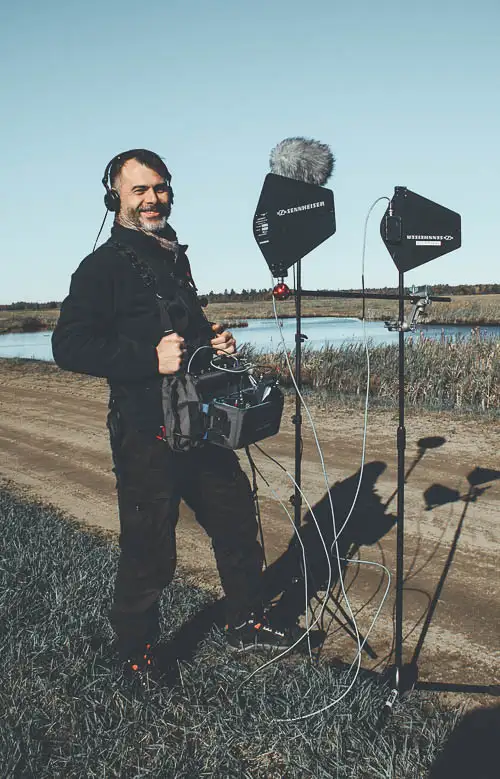 Having the right sound is essential.
Tell us more about your film project! What challenges are you facing and what kind of help do you need? We're here to help you, every step of the way. Our mission is to take care of all the technical aspects of documentary & filmmaking so you can focus on your creative vision. Can you see it?