On the eve of her 100th birthday, she has a score to settle
Imelda's "Les 12 travaux d'Imelda" is representative of the collective film industry ethos and the entrancing power of storytelling. The film is directed by Martin Villeneuve, younger brother of the renowned Denis Villeneuve, and tells the story of Imelda, a character based on the director's grandmother, who is both whimsical and poignant. Despite financial restraints, the film was released against the difficult backdrop of the COVID-19 pandemic, and featured outstanding performances from Quebec's acting elite such as Michel Barrette, Antoine Bertrand, Robert Lepage, Ginette Reno, and Anne-Marie Cadieux.
The Unprecedented Weave of Production: The journey of making "Les 12 travaux d'Imelda" is just as endearing as the story it tells. The entire cast and crew gave their time and effort for free, which is a remarkable demonstration of cooperation and pure passion for film. This selfless group effort captures the spirit of cinematic friendship, elevating the film to a symbol of perseverance and light in dark times.
A unique visual narrative was required to capture the essence of Imelda's journey, which was complex and whimsical. Richard Duquette, along with his skilled team at Films.Solutions, was one of three skilled Directors of Photography involved. In addition to providing essential filmmaking resources, they also meticulously crafted the visual narrative in numerous segments, making sure that each shot reflected Martin Villeneuve's inventive storytelling.
The film features an outstanding cast, with each actor capturing the nuances and eccentricities of their characters with panache. In addition to the screenplay, the performances of Michel Barrette, Antoine Bertrand, Robert Lepage, Ginette Reno, and Anne-Marie Cadieux were crucial in creating the eccentric but endearing world of Imelda.
Narrative Resonance: Through the wacky chapters of Imelda's life, audiences are carried along a journey filled with laughter, tears, and introspection as she navigates the dynamics of her family, old rivalries, and the inevitable passage of time. "Les 12 travaux d'Imelda" is a touching ode to the peculiar path of life because of its nuanced storytelling, outstanding performances, and picturesque cinematography.
In conclusion, "Les 12 travaux d'Imelda" is the product of undying love, a strong sense of community, and a firm faith in the power of story. The inclusion of Films.Solutions in Martin Villeneuve's affectionate tribute to his grandmother elevates the story beyond the realm of film and makes it an unforgettable adventure that will touch the hearts of anyone who has ever grappled with, accepted, or rejoiced over the caprices of life.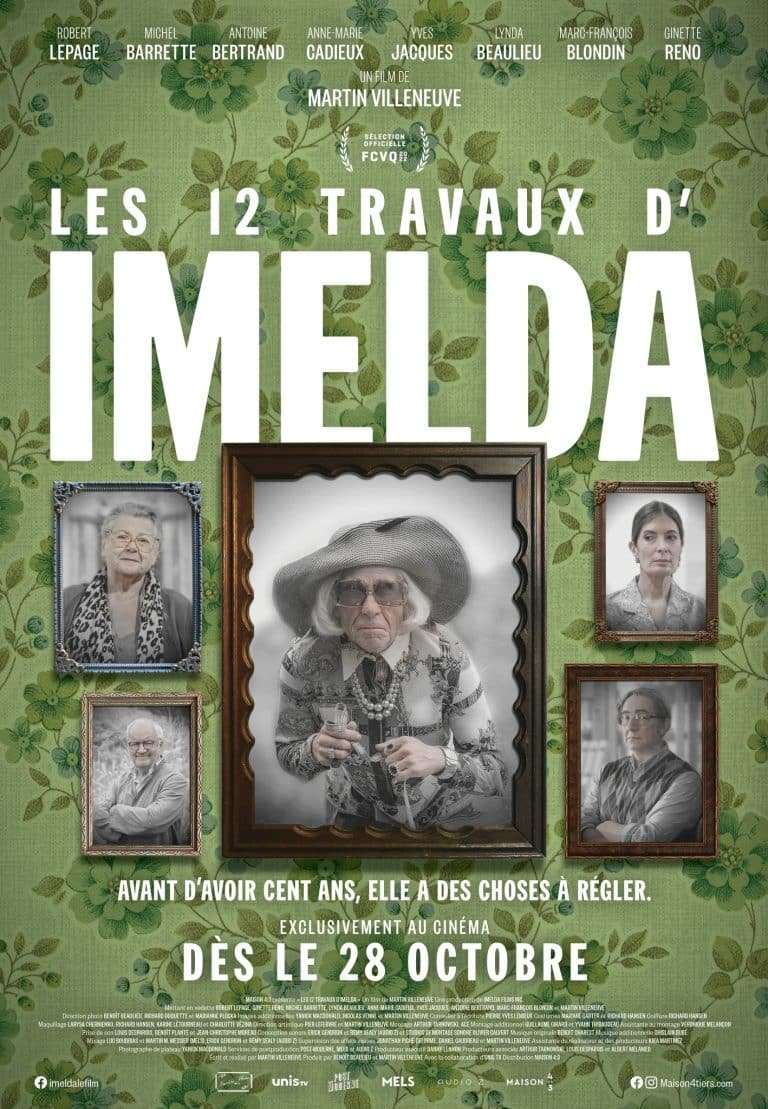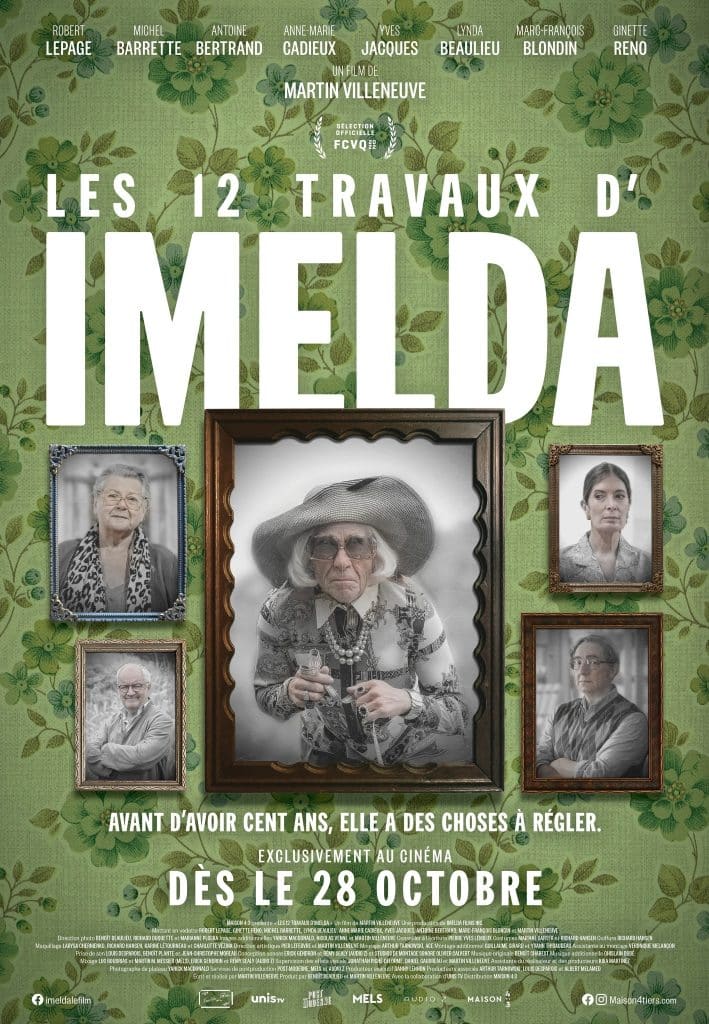 Imelda's first short film, where it all began