On the eve of her 100th birthday, she has a score to settle
Imelda is a larger-than-life character inspired by the director's own grandmother, and the protagonist of the short-film. This film, which was directed by Martin Villeneuve, explores the life of Imelda, who was played by Martin Villeneuve himself, with makeup and disguise using some of the real Imelda's clothes. The film was shot in part during the COVID-19 pandemic and features an ensemble cast of some of Quebec's most famous actors including Michel Barrette, Antoine Bertrand, and Robert Lepage.
Imelda is a notary's widow who lives in Gentilly and exercises a certain control over her family. With her landmark 100th birthday fast approaching, Imelda realizes that she isn't yet at peace, with old scores still to settle before any celebrations can begin. Structured as 12 'chapters' chronicling her last years, Imelda faces a bucket-list of challenges, determined to make peace with her past and embrace her present.
Throughout the film, we follow the journey of Imelda as she sets out to become invincible. She dreams of reconnecting with her one great love, Herman. She threatens to commit suicide in the family swimming pool by overcoming a lifelong phobia of frogs. She faces down her sons, Jean and André, both duck-hunting notaries. She schemes to get her driver's license back and drive her beloved Imperial '59. She practices English – with her Japanese friends. She's determined to extend her dog Pipo's life. She tries to belatedly bond with daughter Diane. She confronts the light at the end of the tunnel. She tries to make peace with her lifelong rival, Fat Simone.
Throughout the film, we see Imelda's feisty, sharp-tongued, iron-willed and deeply touching character as she tries to find peace in her final years. The film explores the ties that bind a family together, and the film is based on real events. Richard Duquette, the film's DOP, provided the equipment, bringing to life Martin Villeneuve's vision.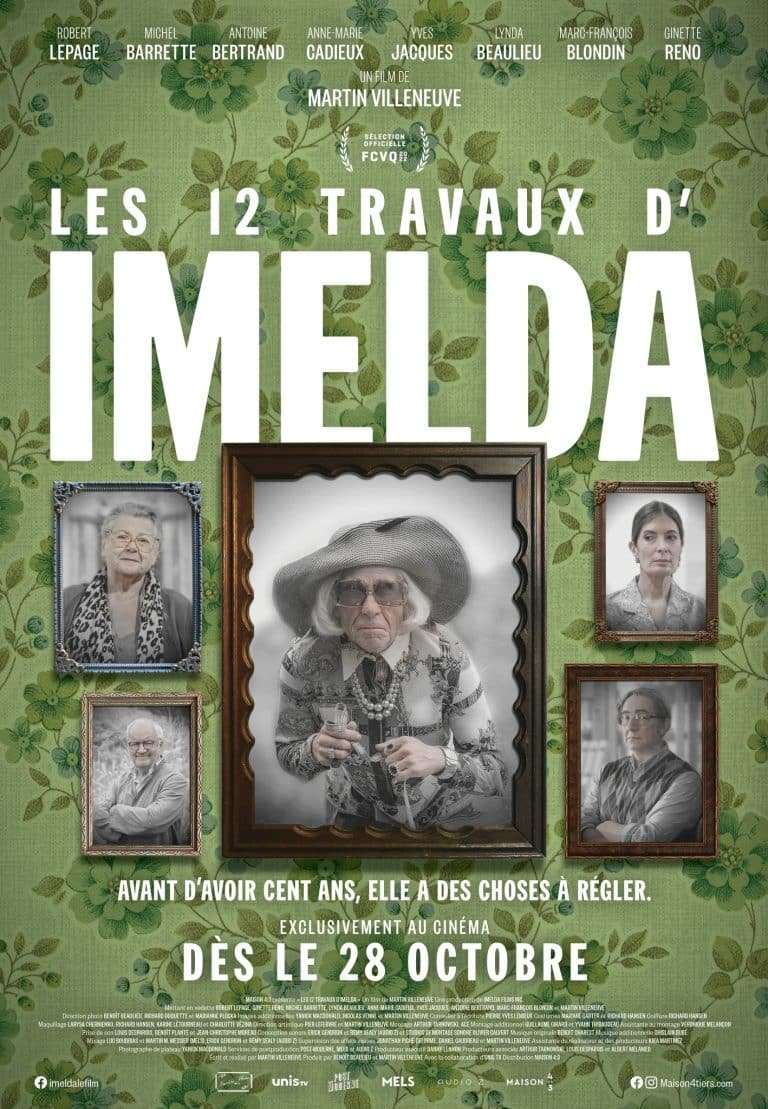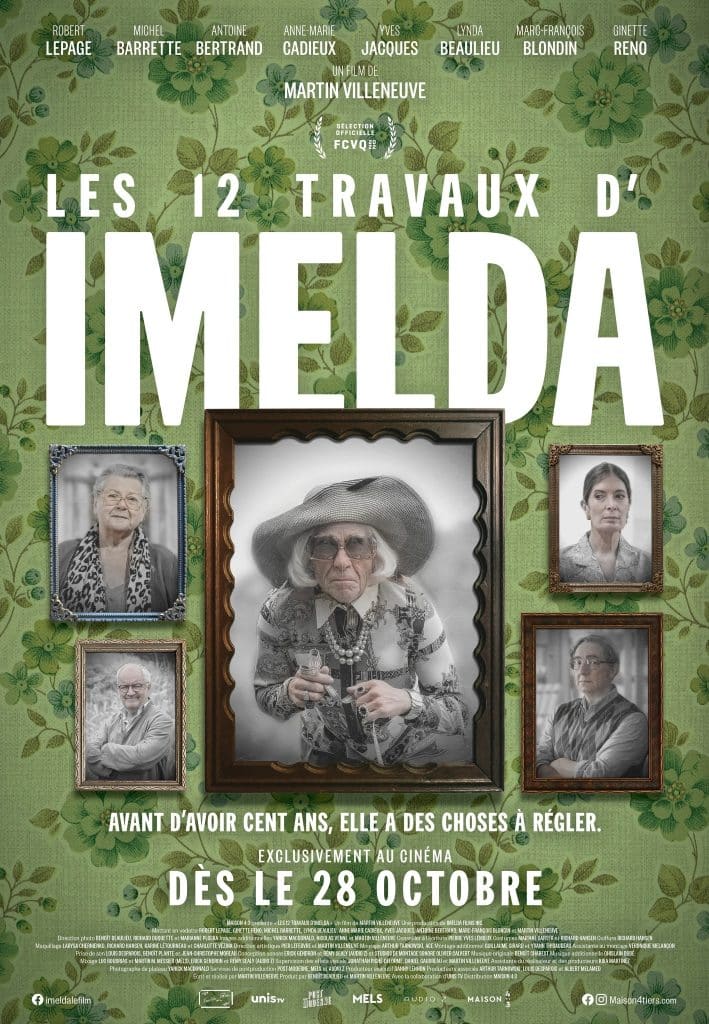 Imelda's first short film, where it all began