Great Trails season 02 - Case study Films.Solutions
CANADA FROM COAST TO COAST, THE GREAT WINTER TRAILS, A WONDERFUL ADVENTURE
"The Great Trails: Living Winter Season 2" is a unique television series that takes viewers on a journey through Canada's winter wonderlands. From the Yukon to Quebec, and from the Saguenay Fjord to Newfoundland, the show is dedicated to exploring the best of winter and encouraging viewers to embrace all that it has to offer.
This season, the team was bigger and more diverse, with Director Emilie Marchand bringing her unique vision to the show. Richard Duquette, who was the DOP in the first season, took on the role of DOP once again, ensuring that the stunning winter landscapes were captured in all their glory. And, as the producer of the show, the host had a chance to shape the direction of the show and bring his own experiences to the forefront.
One of the highlights of the show was visiting the Yukon, where the host followed in the footsteps of the great pioneers, taking in the beauty of Dawson City. In the Saguenay Fjord, the team explored the kingdom builders, while in the Laurentians they were inspired by Jack Rabbit. And in Charlevoix, viewers were treated to a winter paradise by the river.
The show was not just about winter sports and outdoor activities. The host also explored the culture and traditions of each region, discovering winter festivals in the Yukon, fishing expeditions in the Saguenay Fjord, and sugar shacks in New Brunswick. And in Nova Scotia, viewers got a taste of winter surfing near Halifax.
Throughout the show, viewers were transported to some of the most remote and beautiful parts of Canada, where they experienced the Northern Lights in Whitehorse, the icebergs in Newfoundland, and the rugged coastline of Nova Scotia. "The Great Trails: Experience Winter Season 2" is a truly unforgettable journey through the heart of winter in Canada.
Yukon -Dawson City : On the trail of the great pioneers.
Yukon – The risk is worth it.
Ontario – The Crossing.
Abitibi-Témiscamingue – Building on a solid foundation.
Saguenay-Lac-Saint-Jean – The builders of a kingdom.
Laurentians – In the footsteps of Jack Rabbit.
Charlevoix – Paradise by the river
Gaspésie – Where winter brings us back to life.
New Brunswick – Nothing escapes the Acadian wave
Nova Scotia – Facing the sea.
Newfoundland – "The last shall be first…"
Newfoundland – Where it all began, where it will all end.
The Great Trails, season 02 - Video Gallery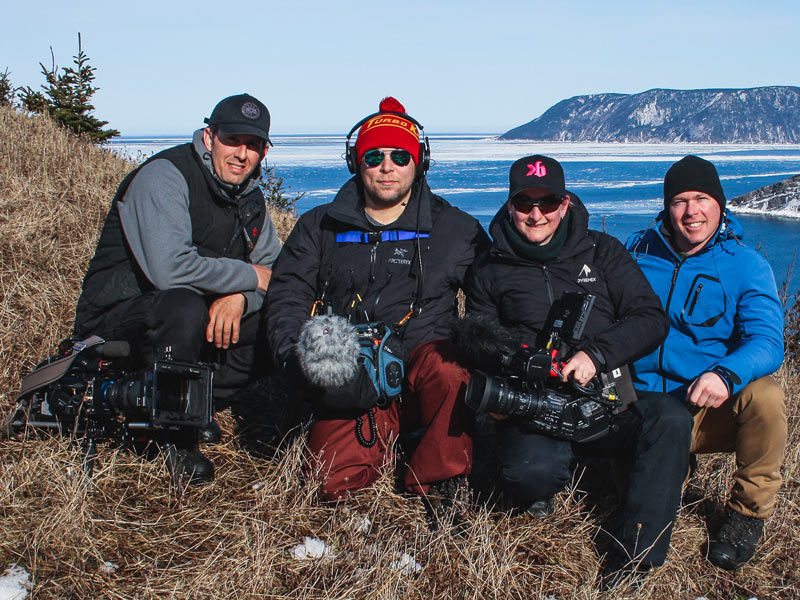 The Great Trails
Directed by Émilie Marchand
Produce by Forge Films
Cinematography by  Richard Duquette
Edited by Émilie Marchand
Sound recorded by Julien Lapzinski
Post production: Forge Films Studios
Hosted by Charles-Emmanuel Brossard